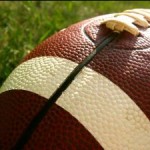 The 2009 fantasy football season has been a very interesting one through the first six weeks of the year. We've seen many breakout players that no one really expected, and we've definitely seen our share of busts as well. Today we're going to focus on the overachievers of the fantasy football world and which are the most meaningful fantasy football surprises.
Let's give some respect to the guys who have gone above and beyond the call of duty so far. Having impressed just about everyone out there, here are three players we all wish we drafted when we had the opportunity to get them.
First of all, how about Pierre Garcon in Indy? Did anyone see this coming? I know that I didn't, and while much of it has to do with the injury to Anthony Gonzalez, this guy is suddenly one of the best WRs in football. Having filled in for Anthony Gonzalez, Garcon has done a great job. He's been a top notch receiver with the Colts, and plays the perfect second fiddle to Reggie Wayne. He's a big part of the reason the Colts are so strong at this point in the year.
Cedric Benson. So many people doubted Benson and his abilities going into the season. He had never averaged more than 4 yards per carry in his career, so there was good reason to think he couldn't get it done. With a reinvigorated offense in Cincinnati, Benson has been the perfect complement to Carson Palmer's passing game and the Bengals have a winning record as a result.
Lastly, we have to look at the quarterback who seems to be ripping up defenses left and right. Matt Schaub has turned his offense into one of the most dangerous in all of football. He's second in fantasy points to Peyton Manning, and that right there says it all. Can you believe that? Few people could say that they did. As he's the second best QB in football so far, no one saw that coming.
About the author: Melissa Donnelly also writes about drop earrings and crystal drop earrings.